Bringing Camp to Kids with Cancer
Summer camp creates unforgettable moments for children, and Northwestern Mutual
helps bring camp experiences to families affected by childhood cancer. Camp can be
in-person or it can be virtual. Check out the different Ultimate Camps we have held.
We brought camp indoors!
Northwestern Mutual Foundation once again teamed up with Aaron Jones, running back for the Green Bay Packers and Donald Driver, former Green Bay Packers receiver and Green Bay Packers Hall of Famer to host this year's Ultimate Mini-Camp held virtually on September 18, 2021.
"We have the best memories from camp. Camp friends 'get it'. The experience healed me in a way that medicine didn't."
Peyton R. • Inspiration for float in 2016 Rose Parade®
MY Cause, MY Cleats
In 2020, the Northwestern Mutual Foundation teamed up with Aaron Jones, running back for the Green Bay Packers to spotlight Alex's Lemonade Stand Foundation and the fight against childhood cancer through the NFL's My Cause, My Cleats campaign.
On December 6, Aaron Jones honored Ethan Haley, a strong and joyful 12-year-old who heroically battled Anaplastic Ependymoma since 2018, through a unique set of cleats designed by Ethan himself. Ethan's design seemed to bring a little bit of magic to the game, too. In the cleats, Jones rushed for a career-high 77-yard touchdown to secure the win for the Packers.
Sadly, Ethan passed away on December 20, 2020. On Sunday, January 24, 2021 Fox Sports highlighted his inspirational story before the Packers game.
Fox Sports highlight >
Our Ultimate Campouts focus on bringing children and families affected by childhood cancer together to help make connections, share experiences, and create unforgettable memories.
ULTIMATE Camp-in 2020 hosted in partnership with Lollipop Theater Network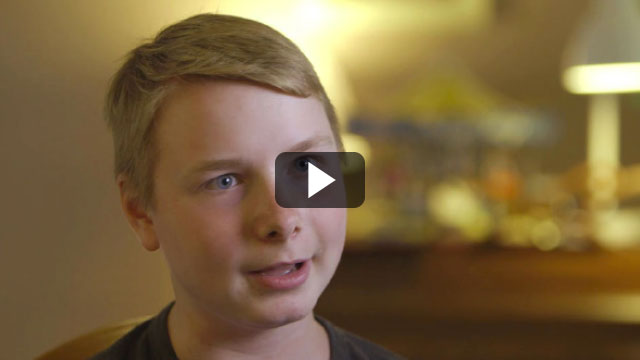 Charlie Vogelmann ULTIMATE Campout 2019
ULTIMATE Campout 2019 Titletown, Green Bay, WI